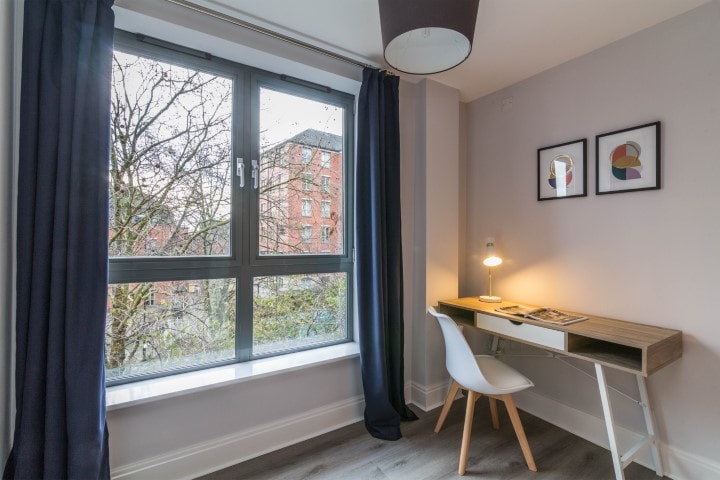 Home Office Design
Home Office Design
There are many ways to put together a home office design.
Since lockdown we have seen a surge in people working from home and, as a result, people needing a workspace.
This has meant that people are now having to use what was their personal space for work.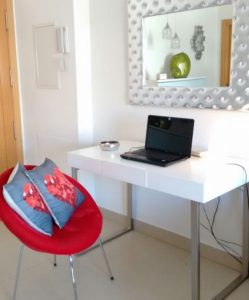 After many years of going to offices with grey carpets and magnolia walls it's no surprise people are finding it difficult to create a personalised home office.
The artificial light used in offices does not help either.
Our work lives have become more fluid whereby our day to day furniture now needs to also double up as a work space.
Look at the space in practical terms
These new ways of living also mean that kitchen islands double up as homework areas for the children and every corner in the house now needs to be looked at and considered worthy of doubling up as a "new" office.
To ensure the new office space does not get over cluttered you can use multipurpose shelving units with neat box files and decorative items to ensure easy access when needed but also aesthetically pleasing.

Introduce house plants to reduce stress and soften the look.
They also help create a relaxing environment as artificial environments stress us out. According to a study by the University of Derby there is a correlation between interacting with nature and a significant increase in people's health and happiness.
Use wall art to break up a blank wall.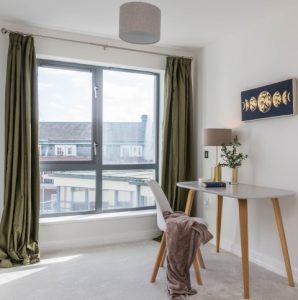 Using wall art breaks up a blank wall and helps you focus on your work as well as reducing anxiety.
Use a wooden desk.
Using a wooden desk helps you connect with nature and provides a more natural environment. Ideally, if you can source a vintage one it will add a personal touch as well as being more sustainable.
At Emma Martin Interiors we work with residential and commercial interior design projects.
We offer a complete, personalised interior design service tailored to your individual needs, whether that's for your home or for your business.
We create designs based on your brief that reflect your taste and personality and we cover Nottingham, West Bridgford, Derby and Leicester.
If you have a project you would like to discuss with us you can contact us here.