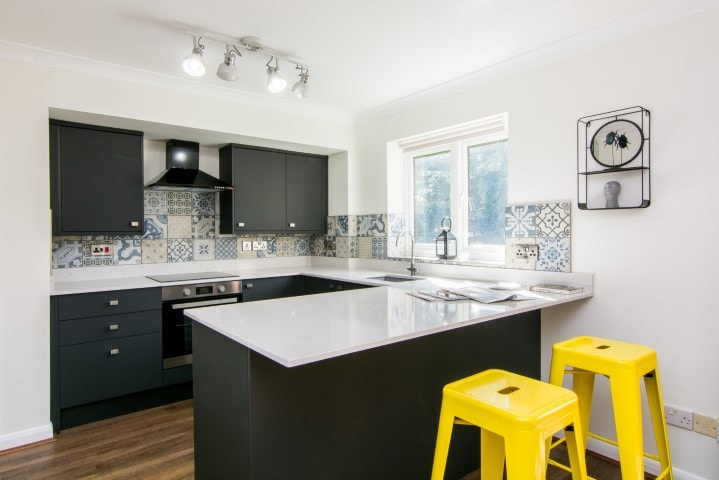 How to add value to your home
How to add value to your home
Here we talk about how to add value to your home if you are planning on selling it at some point in the near future.
Figure out the highest price you will achieve for your home

The first thing you need to do is to see what is the maximum price you would realistically achieve if you were to sell it. Have a look on sites such as Rightmove or Zoopla  as these will show you what is the maximum price that has been paid for a similar property on your street and neighbourhood. This will give you a ceiling price to work with before you embark on any costly renovations; where you might not end up making your money back.
The main overhauls to consider

The first thing to think about is getting the basics right. Basics such as ensuring your roof is in good condition, checking plumbing and electrics, condition of floors and walls.
Add an extra room
If your space permits, try to add an extra room such as a bathroom, bedroom or loft conversion; or adding an extension to the house.
Renovate your kitchen
A new kitchen can add value to your home. If the space allows, make it open plan with a dining area as this serves as a multi-function room; especially with larger families.
If changing the whole kitchen is too drastic, then you can just give it a refresh. Changes such as updating the cabinet doors, giving it a new lick of paint and ensuring the lighting is functional.
Renovate your bathroom
Bathroom renovations can also add value to your home. Replace sanitary ware and add good quality fixtures and fittings.
If you include a colourful splashback you will make the bathroom look more upmarket.
Quick wins
Kerb appeal
This is a very important but yet the most overlooked aspect of the property. It's the first thing that buyers see so it's like the introduction to your home.
A tidy front garden and new front door (or give it a lick of paint) will add bonus points to the property.
Give the house a new lick of paint
Use colours that are pleasing on the eye as this will appeal to a higher number of potential buyers. Peeling paint is a very big no-no as well as dated paint colours.
Accessorize
Add accessories that suit your home. These finishing touches complete the overall look and will tie rooms together to provide a more cohesive look.
Don't be afraid to seek expert advice
If you are still struggling with redesigning and redecorating your home it might be time to bring in an interior designer to give you that expert advice and support and to avoid you making costly mistakes!
At Emma Martin Interiors we work with residential and commercial interior design projects.
We offer a complete, personalised interior design service tailored to your individual needs, whether that's for your home or for your business.
We create designs based on your brief that reflect your taste and personality and we cover Nottingham, West Bridgford, Derby and Leicester.
If you have a project you would like to discuss with us you can contact us here.