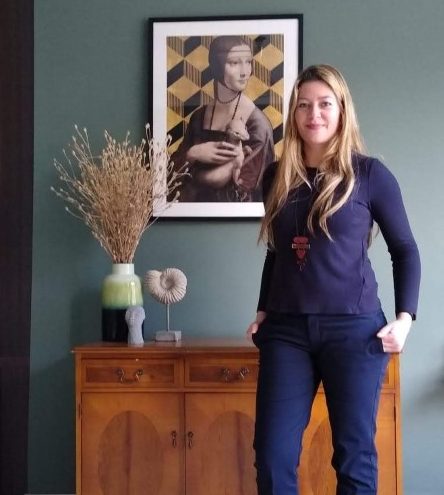 Working with an interior designer during Covid-19
Working with an interior designer during Covid-19
What services can interior designers still provide?
At this point in time no one can ignore COVID-19 and the impact it has had on our lifestyle. At the moment we are all spending a huge amount of time in our homes. This is making people see their homes with new eyes and, in turn, want to make them nicer places to spend so much time in.
Overall, spending time at home makes people appreciate their interior spaces (or notice all the flaws!).  Usually this is the point where people engage an interior designer.
Interior designers have restrictions on how to operate as it's more difficult to obtain access to your home.
The good news is that it is still possible for an interior designer to work off-site on the design through the following:
1.Remote design consultations
These consultations give clients the opportunity to obtain design advice. It helps clients be able to make changes to their homes at a smaller scale. They also provide a more budget friendly option as people with limited budgets are able to access these services. This can include advice on a particular colour scheme, window treatments, lighting design and spatial planning in rooms. Anything to do with house enhancements clients want to make. Now might be the perfect time to get advice from an interior designer without committing to major redecoration.
2.New quotes
We can produce new quotes based on information provided by the client. This can be floor plans, photos of the space in question and any other relevant information such as specific style requirements.
3.Video calls
An interior designer can make video calls to keep in touch with the client face to face and run through any part of the design. The design is time consuming and an important part of the process…so it's important to keep in touch with clients during this time. This also allows the designer to truly understand the clients' requirements. Clients can send photos or videos to provide information to the designer. The interior designer can then send the designs via email.
4.Furniture, fixtures and fittings
Furniture, fixtures and fittings can still be sourced: a lot of decorative items can be ordered and delivered. Bespoke soft furnishings like upholstery, curtain and cushion-making can still be made as these items are not mass produced which means that these trades can still produce these items from home.
If you need interior design help you can give us a call and request a quote for those projects you always had on your to-do list!.
You can contact us here.